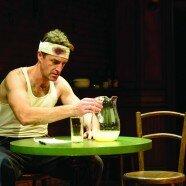 BECOME A TICKET SPONSOR
 We provide 45 Free Tickets Per Performance to those in recovery
communities or treatment centers or other groups who cannot afford to buy tickets.     
Our last performance is  May 4th, 2014.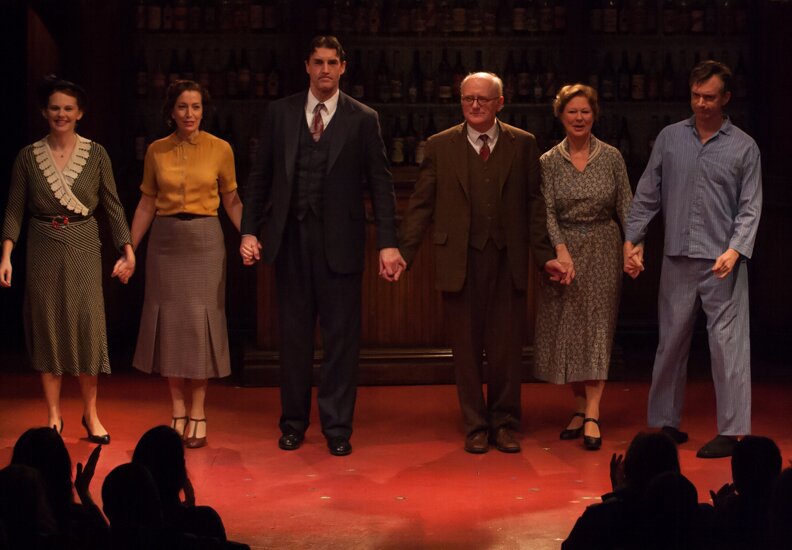 P.S. "Our service keeps us sober"—Dr. Bob Smith 
ANY LEVEL OF DONATION IS WELCOME.
1 Ticket – $22           2 Tickets $44
4 Tickets $88              6 Tickets – $132
10 Tickets – $220 
To sponsor one performance: (45 tickets at $22): $990
To sponsor one week (5 performances): $4950
To sponsor one month (4 weeks): $19,800.
THERE ARE 2 WAYS TO DONATE
WRITE CHECK OR PAYPAL  
CLICK BUTTON FOR PAYPAL 
 WRITE A CHECK
Make check payable to Cinnamon Ventures
 "BILL AND BOB PLAY" (in MEMO) 
Send to  Soho Playhouse,  Attn: Ticket Program  
15 Vandam St.  NY, NY 10013
Phone: 212-691-1555
BILL W. AND DR. BOB, our award-winning Off Broadway play now at the Soho Playhouse, is celebrating 9 months.    
In return for this sponsorship, your name will be noted in the theater as the sponsor of that particular night, week, or month. 
You can, of course, remain anonymous.