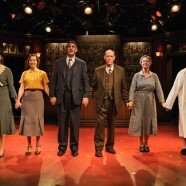 We are very grateful to all the people, more than 30 thousand, that attended our production of Bill W. and Dr. Bob.  It has been an amazing experience.
Also, we are grateful to our cast and crew!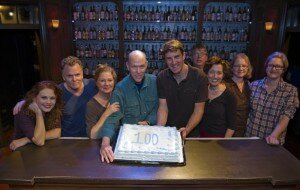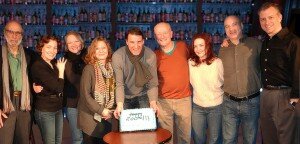 We were the living example of  'Yale to Jail".  We had audience members who had never been to a live production before – thanks to our "Ticket Sponsor Program".  We also had members of New York City's first family,  Mayor Bill de Blasio, his wife Chirlane McCray, and their daughter Chiara pose with the cast of the Off-Broadway play BILL W. AND DR. BOB (at the Soho Playhouse – 15 Vandam Street) after seeing the performance on Thursday, March 27th, 2014.